Shared element transitions
complete
marked this post as
complete
marked this post as
open
Merged in a post:
Config hero animations in screen options
Can we just config shared elements aka hero animations in
ScreenOptions
?
For now, react-navigation provided another library called
react-navigation-shared-element
, but it seems not support React-Navigation v6 and harder to use. Why we need that? Why can't we just config hero animations like wix navigation does?
Here is the example from wix:
As the image below, we just config the
fromId
and
toId
, that's all the config needed!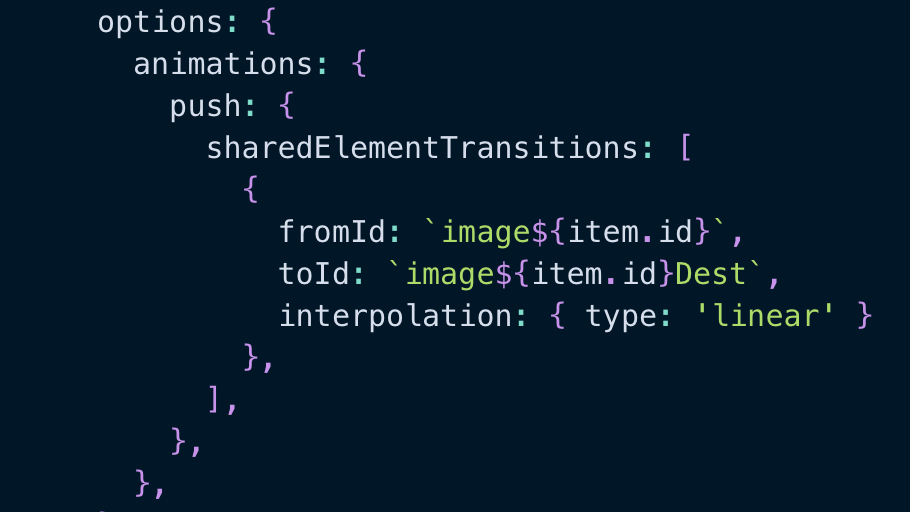 marked this post as
complete